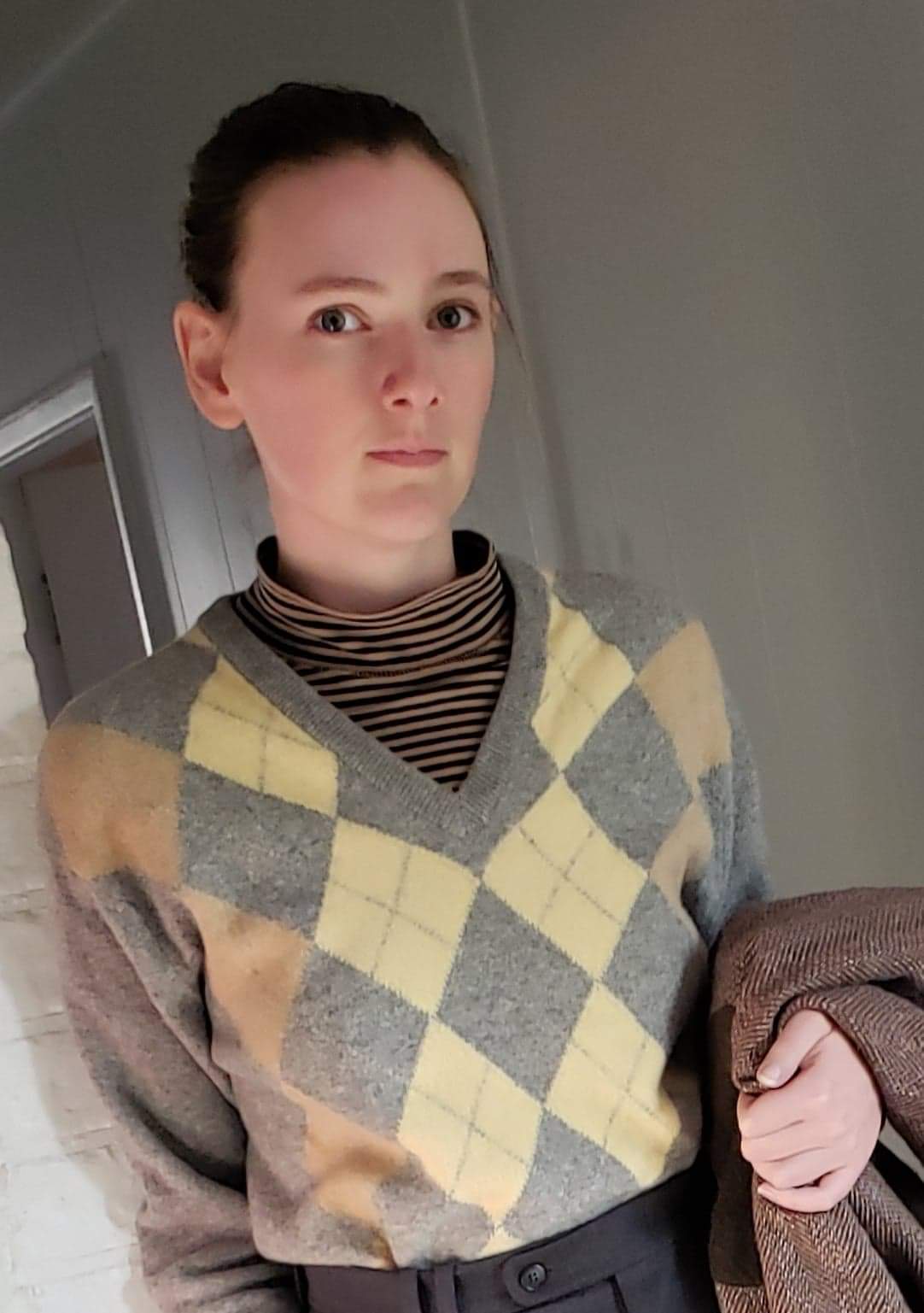 Isabelle Burrows is a third-year Humanities Major at Simon Fraser University.
Do you have any research interests? What are they?
I'm interested in any piece of history that illuminates some aspect of life in the past, which is probably why I love studying literature and art. The connection to individual experiences of beauty, humour, and tragedy I can find in works of art and writing from all eras of history has kept me engaged in research on these topics for years. Recently, my interest in women's contributions to art have led me to investigate the lives of Swedish modernist Hilma af Klint, French court painter Elisabeth Vig e-Lebrun, and Italian artist Artemisia Gentileschi.
How did you get involved with the WPHP?
My lifelong love of Jane Austen led me to Michelle's Austen class last summer. The only problem with that class was that it was too short, so when Michelle emailed me over the winter break to ask if I'd be interested in working on a project dedicated to recording works by other literary women of the 18th and 19th centuries, of course I said yes.
Do you have a favourite entry that you've worked on? What is it/why?
Every time I look through the WPHP database, I find a new title that catches my attention. Some of the more amusing works I've encountered include Bread of Deceit, Journal of young Lady's Tour…Written Hastily on the Road as Circumstances Arose, and Agnes, the little girl who promised everything and performed nothing, which I took as a personal attack sent to me from the past.
What is something surprising that you've learned while working on the WPHP?
I was surprised to see the number of women involved in the print and publishing trades. Before I started working on the WPHP, I had studied female authors from many time periods, but I had never considered how much women were involved in all the roles of the literature industry.
What is your hometown?
Technically, I was born in Oregon, but I've lived in Vancouver my whole life.
Do you have any pets?
Yes, one spaniel named Licorice.
What do you do for fun when you aren't working on the WPHP?
Most of the activities I do for fun are products of the same interests that drew me to the WPHP—that is, engaging with art and material culture from history. Studying artists from the past helps me improve my own drawing and painting, and I also enjoy researching and recreating items of clothing from the past.
What is your favourite book and/or film?
Like most literature students, I find this an impossible question to answer. However, if I had to narrow my list down, I would suggest Memoirs of a Breton Peasant by Jean-Marie Deguignet, the stranger-than-fiction journals of the titular Breton peasant whose cynical voice narrates his time in the French army, his conversion to socialism, and his dreams of establishing an apiary. Since I can't restrict myself to just one title, I'll also include Maurice by EM Forster, a coming-of-age story of the Edwardian period whose emotional impact hasn't lost its punch in 118 years.