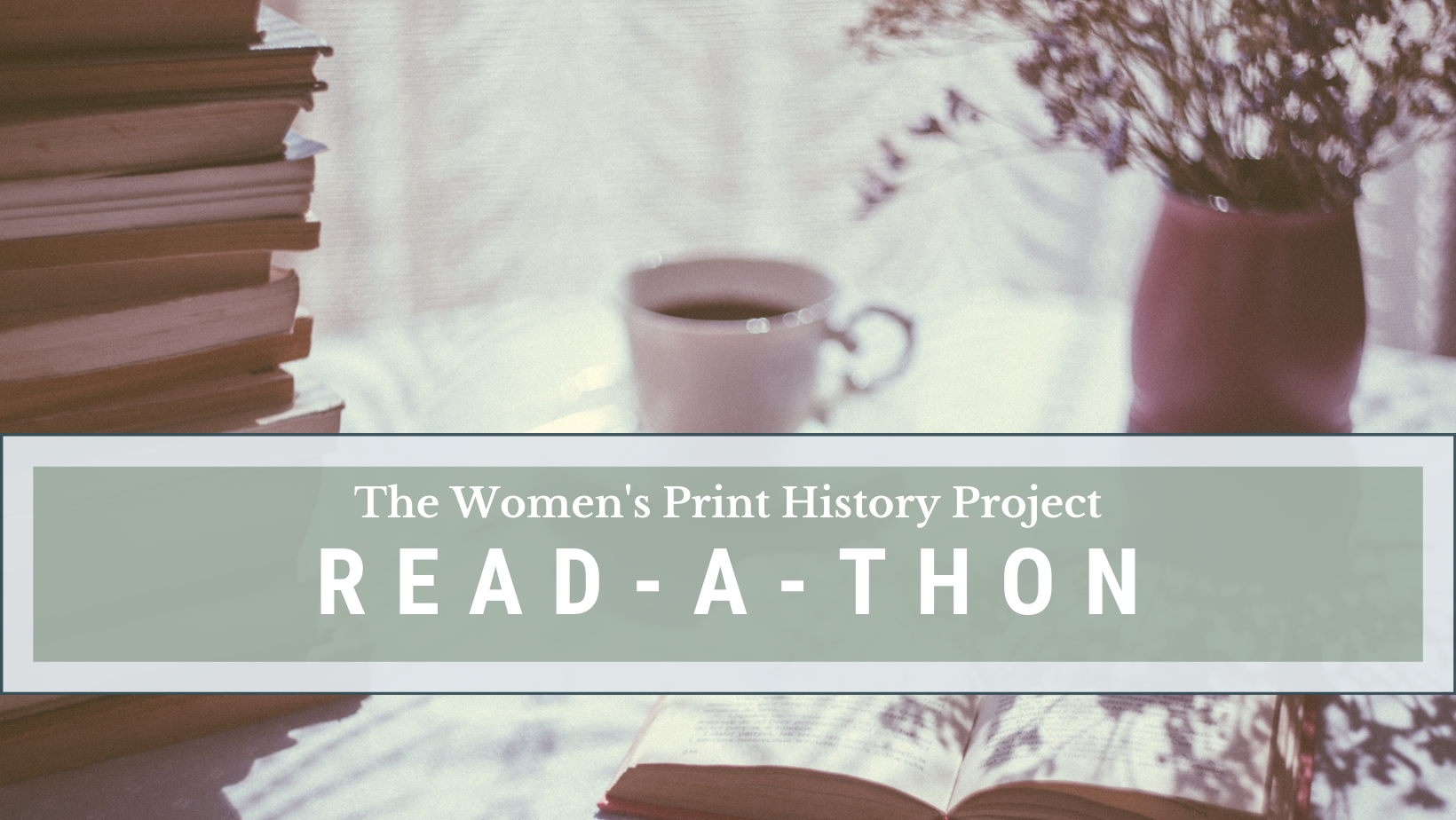 This July, the Women's Print History Project is inviting you to join us in a summer read-a-thon! Your mission, should you choose to accept it, is to read as many books included in the WPHP as possible.
For information about how to participate, read on!
Step 1: Sign up!
Once you've registered, we'll email you with updates and information about activities we're organizing related to the WPHP Read-a-thon. Register here.
Step 2: Pick a book to read!
Using the WPHP, find a book that links to an open-access digitization. We've suggested a few prompts to get you started, but anything in the database is fair game:
Read a book printed, published, or sold by a woman.
Read a book under the "fiction novel" genre category.
Read a book under 100 pages long.
Read a book that is by a new-to-you author.
Read a book published in 1821.
Before the WPHP Read-a-thon kicks off, we'll post some tutorials to help you search the WPHP site effectively.
Step 3: Read your book!
Once you find a book that tickles your fancy, start reading! As you read, feel free to post about it and tag us (Twitter: @TheWPHP; Facebook: The Women's Print History Project; Instagram: @womensprinthistoryproject). Every time you post, we'll enter your name in a draw; at the end of the month, we'll draw names for a giveaway.
Step 4: Rinse + Repeat
You don't need to stop at just one book! We'll also have a prize for the person who reads the most books, so make sure that you update us about your progress.
Still not sure what to read?
Over the next two weeks we'll suggest some books that fit with each prompt and that are available to read for free online.
We're also selecting a book to read together. To help you tackle it, we'll post a short introductory lecture about the book and its author that outlines some of the key issues at play at the end of June. In mid-July we will schedule a book club meeting via Zoom to discuss it. Our shortlist is as follows:
Vote on which book should be our official book club book before June 25 here!