Authored By: Michelle Levy and Kandice Sharren
Edited By: Kate Moffatt
Submitted by: 06/19/2020
Citation: Levy, Michelle and Kandice Sharren. "Black Women's and Abolitionist Print History Spotlight Series." The Women's Print History Project, 19 June 2020, https://womensprinthistoryproject.com/blog/post/18.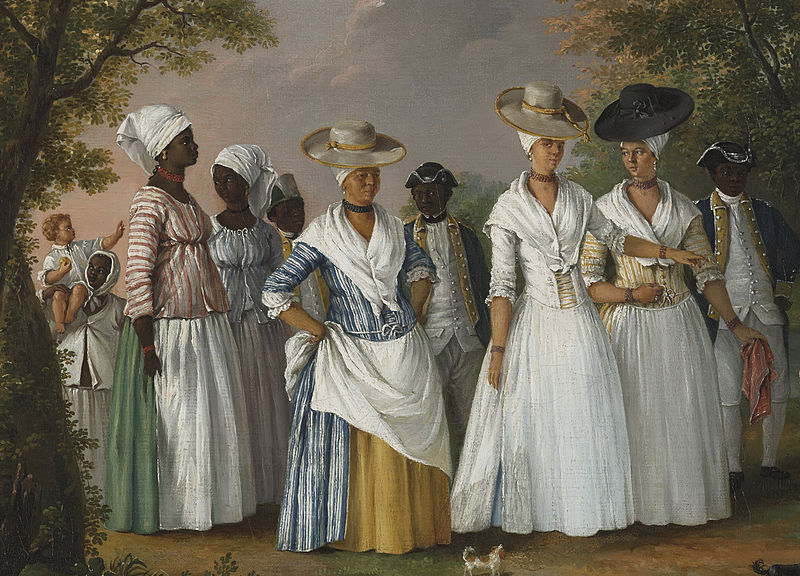 To honour the Black Lives Matter movement, and in solidarity with the protests that have erupted across the globe, WPHP has planned a series of Spotlights that call attention to how our project can participate in the process of discovering and celebrating Black lives of the past. Our spotlights focus on our work to find Black women who were active participants in the book trades during our period, to acknowledge the ways in which white female abolitionists exploited print's powerful potential for eliminating slavery, and to revisit the lives and books published by well-known Black female authors. We launch this series today, on June 19, 2020, or Juneteenth, which commemorates the day that enslaved people in Texas learned that they had been freed, two and a half years after the Emancipation Proclamation. We will launch a new spotlight every Friday throughout July, each written by a different member of our team. This collection of spotlights will be discussed in the third installment of The WPHP Monthly Mercury, to be broadcast on August 19.
The first Spotlight in this series is written by Kandice Sharren, and examines the anonymous novel The Woman of Colour, published in London in 1808, the year after the English Parliament formally abolished the slave trade (though it would continue illegally for many years). The novel offers a sensitive representation of a mixed-race heiress named Olivia Fairfield. Her white father, who has died when the novel begins, uses the device of the "dead hand" to condition her inheritance upon her marrying a white man, thus launching the story and propelling the racism she faces when she travels from Jamaica to England. As Sharren shows, the novel was published anonymously, and the author remains unknown, though the title page of this novel, as well as various others, offers tantalizing though ultimately inconclusive clues about the identity of the author.
On June 26, Kate Moffatt will feature the Black bookseller Ann Sancho. Most of the information we have about Sancho survives because of her marriage to Ignatius Sancho, who corresponded with Laurence Sterne and who was the first Black man to have an obituary in a London newspaper, and because her son was William Sancho, well-known as the "negro bookseller" in the Mews. As Moffatt explains, most of what we know about Ann Sancho is a result of information that survives about her male relatives. Discovering women in the book trades poses special problems, as Ann Sancho's case exemplifies. These issues will be discussed in our second podcast, which uses Ann Sancho as a case study. This podcast will be available to stream on July 16.
On July 3, Sara Penn will highlight Mary Prince. Prince was the first black woman to publish an account of her enslavement, in A History of Mary Prince, as related by herself (London, 1831). Enslaved in Bermuda, Turks Island and Antigua and brought to London by her enslaver, Mr. Wood, Prince's powerful account of the brutality of slavery systematically demolishes the justifications commonly advanced in Britain in defence of slavery. Through her direct and affecting narration, Prince addresses her audience: "I tell it, to let the English people know the truth." The History was reprinted three times in 1831, and has become one of the best known of all slave narratives. Prince was the first enslaved woman to petition Parliament for her freedom, so she could return a free woman to her husband in Antigua. Her petition was denied, however, and little is known of Prince's life after 1833.
On July 10, Amanda Law's spotlight will consider the London publication of Phillis Wheatley's Poems on various subjects, religious and moral in 1773. Wheatley, pictured in the image below, is described on the title page as "Negro servant to Mr. John Wheatley of Boston, in New England" and the book, though "Printed for A. Bell, Bookseller, Aldgate" was to be "sold by Messrs. Cox and Berry, King-Street, Boston." Law's discussion will address, among other things, the popularity of this volume of poetry, and how a book by a formerly enslaved American woman living in Boston came to be printed and published in London, and sold in Boston.
On July 17, Victoria DeHart will feature a pamphlet written in 1824 by the uncompromising abolitionist Elizabeth Heyrick. In Immediate, Not Gradual Abolition; or an Inquiry into the Shortest, Safest, and most Effectual Means of Getting Rid of West Indian Slavery, Heyrick insists that slavery must be brought to an immediate end: "The perpetuation of slavery in our West India colonies is not an abstract question, to be settled between the government and the planters; it is one in which we are all implicated, we are all guilty of supporting and perpetuating slavery" (4). In 1830 she spearheaded the motion by the Female Society for Birmingham to the Anti-Slavery Society calling for it to campaign for the immediate end to colonial British slavery.
On July 24, Michelle Levy will spotlight Maria W. Stewart, who was the first African American woman to lecture publicly on political, religious and racial issues, and the first to leave a record of her thoughts and speeches. Her lectures were reprinted in William Lloyd Garrison's abolitionist newspaper, The Liberator, before being collected in the Productions of Mrs. Maria W. Stewart: presented to the First African Baptist Church & Society of the city of Boston (1835), along with recollections of her early life.
On July 31, Hanieh Ghaderi and Kandice Sharren will explore abolitionist Lydia Maria Child's Appeal in Favor of That Class of Americans Called Africans, which was the first book by a white woman written in support of the immediate emancipation of enslaved people in the United States. The product of three years of research and writing, Child's Appeal offers a detailed and systemic analysis of slavery, and racism more generally, in America.
In addition to the new spotlights written as part of this series, we invite you to read one of our first spotlights, on the abolitionist bookseller Martha Gurney. An innovative bookseller who operated a shop in High Holborn, London, Gurney was committed to circulating cheap or free print to bring about the abolition of the slave trade and colonial slavery. She was named as the bookseller of An Address to the People of Great Britain, on the Utility of Abstaining from the use of West India Sugar and Rum, first printed in 1791. This was the first and most influential essay to advocate for a boycott of West Indian products, especially sugar and rum, and the pamphlet became hugely popular, with twenty-six editions in one year. It became one of if not the most widely circulated pamphlet of the century; it is estimated that approximately 200,000 copies of the pamphlet were sold or given away in an attempt to undermine the commercial viability of slavery.
We hope to add to our records to document and celebrate the lives of Black women and their allies. If you know of a title, person or firm that is not in WPHP, or you would like us to feature a title, person or firm in a spotlight, please reach out to us at wphp1750.1830@gmail.com or add a comment below.